MEDIMEAS Slide Staining Machines not only provides high degree of flexibility and high specimen throughput in histopathology laboratories but also maintains maximum quality and safety.
FEATURES
Compact Bench Top Model
Perfect H & E Stainer for routine applications
High Specimen Throughput
Minimum Reagent Exposure
Easy to Clean
Simple to Operate
Best used for Hematology and also for staining of Blood Films and Bone Marrow Spreads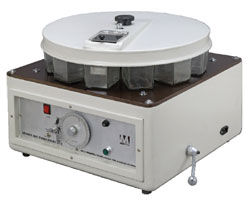 MSS M-23 | THREE MODES OF OPERATION
Single Unit: As one unit utilizing all the 23 staining positions in series
Independent Grouping: As two independent staining machines working at the same time and programmed separately.
Parallel Grouping: As two staining machines operating simultaneously in the same timing cycle.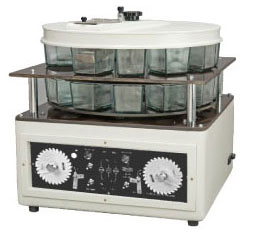 | ATTRIBUTE | MSS-M12 | MSS-M23 |
| --- | --- | --- |
| Operation | Automatic | Automatic |
| Staining Troughs | 12 | 23 |
| Trough Capacity | 16 slides | 16 slides |
| Trough Volume | 450 ml | 450 ml |
| Inlet Outlet Trough | 1 | 2 |
| Slide Carriers | 1 | 2 |
| One hour calibrated timing discs | 6 | 6 |
| Half hour calibrated timing discs | NA | 6 |
| Notch Cutting Plier | Yes | Yes |
| Dust Cover | Yes | Yes |
| Dimensions | 560 x 560 x 370 mm | 560 x 560 x 550 mm |
| Power Supply | 110/220 V @ 50-60Hz | 110/220V @ 50-60Hz |